INTERNATIONAL ARTIST MANAGEMENT & CONSULTING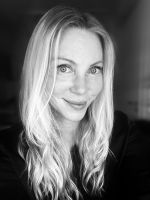 Renowned business insiders Angela Gossow and Andy Siry have joined forces in Alpha Management United to execute top tier consulting & management for their current and future artists. 
As a team, we are looking forward to the future, supporting and growing our artists in an ever changing environment. 
Tough times require strong alliances! We are ready for you!
---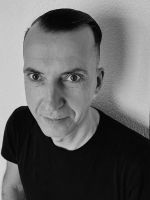 Alpha (Greek) – the first letter in the Greek alphabet, often used as a synonym to describe someone who is strong and powerful and or the leader of a pack/group of people.
Angela, Andy, Alpha: Bearing the numerous meanings of the word in mind, it's crystal clear that there's so much more behind 'Alpha Management United' than just a simple case of alliterations: Alpha Management United is the brain child of two outstanding personalities sharing their experiences, skills, visions and willpower – both with an open mindset to new impulses and trends in this never-resting business but also with unshakable values providing their clients high quality support and advisory.
Leaving her footprint in the international metal scene as singer of Swedish extreme metal group ARCH ENEMY, Angela Gossow's career equals a rocket launch: Taking over the management duties of ARCH ENEMY in 2008, she quickly made the band one of the most known metal bands of our time including headliner positions on festivals like Wacken, Graspop, Hellfest and more. With an inexhaustible drive and an eye for modern marketing and business solutions, her clients (f.e. ARCH ENEMY, AMARANTHE and ELUVEITIE) can be found on the line-ups of all important metal events, the roster of the biggest names of the business and on the top of album charts worldwide.
Having led the metal powerhouse Nuclear Blast Records over twenty years in its golden times as Head Of A&R and label manager, together with bands like NIGHTWISH, SABATON, SLAYER etc., Andy Siry undeniably is a renowned music industry luminary with a clear sight on business structures and mechanisms. His foresight also has mirrored in the marvelous rise of the German band POWERWOLF that he built up as a manager and helped to international success. To his stories of success also belongs the folk metal band FEUERSCHWANZ achieving a fantastic #1 in the German album charts under his mentoring.
Angela and Andy bring in decades of practical insight and an extensive knowledge of both physical and digital product, marketing, touring and consulting. They are being backed up by a team of highly experienced and skilled people. This team includes Jan-Ole Lamberti (junior management), Cobra Agency (booking agent), a few dedicated social media managers and web designers, Nikki Law (US PR), Pascal Amann (attorney) and EAI Ltd (accounting). Close partners are All Your Band Needs and Solver Productions (show production and travel agent), Bravado and Rebellion Republic (merchandise) and of course all the (major) labels and distributors worldwide.
Ambitious, authentic, aesthetic – numerous great things start with an 'A'. Alpha adds another guarantor for high quality to this list.